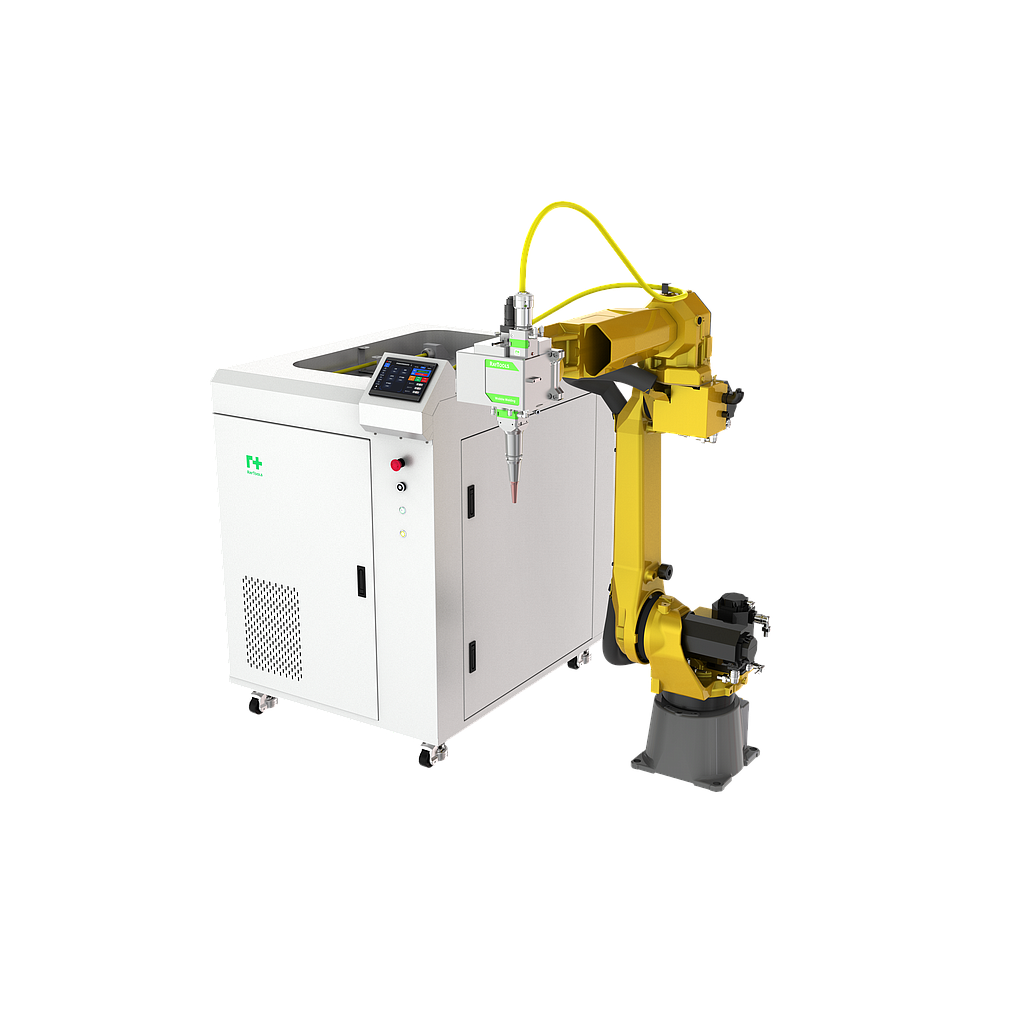 Robotic Laser Welding Kit
6-Axis robotic laser welding with laser power 1KW-20KW.
World leading core components like IPG fiber laser, Fanuc robot and Raytools welding head.

6 Axis robot welding with easy access to complicated 3D metal parts.

Compact size to decline floor inhabitation.

Flexible options of laser type (fiber/diode/blue laser) and power from 1KW to 20KW.

Cladding or hardening application is optional by changing laser head.

Offline robot CAM software optional to simplify application to various 3D workpieces.