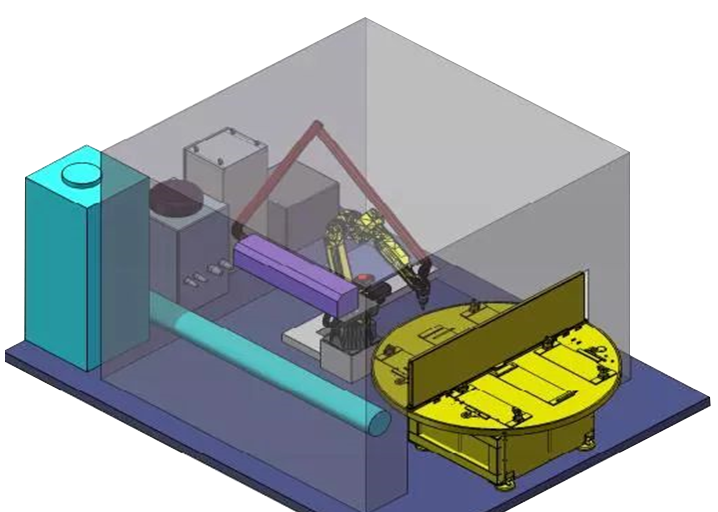 Robotic CO2 Laser Cutting Cell
6-Axis robotic CO2 laser cutting for non-metal materials with laser power 125W-250W.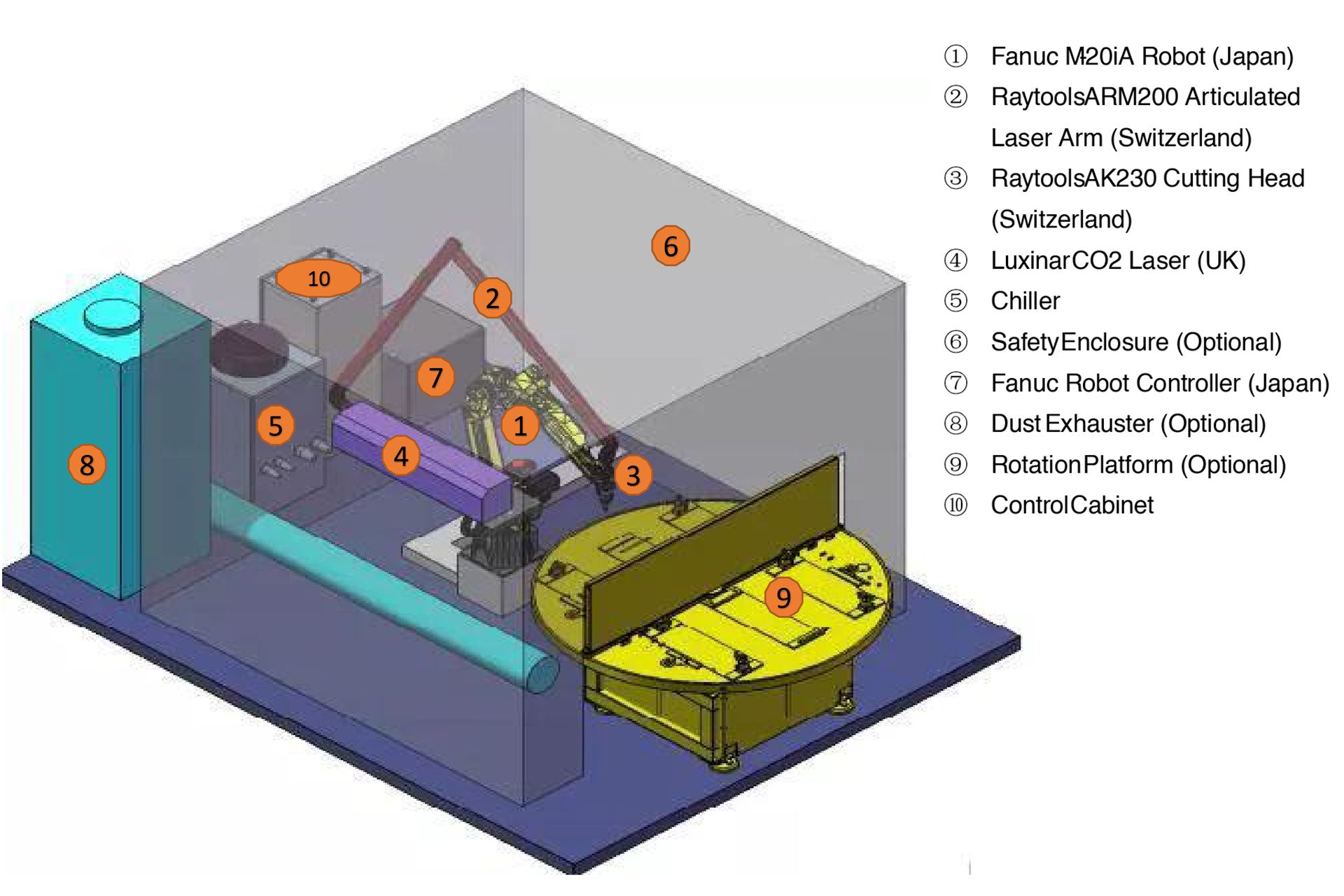 Commonly used for cutting of non-metal 3D materials like PP, PC, PET, PUR, PA, PE, PVC, ABS...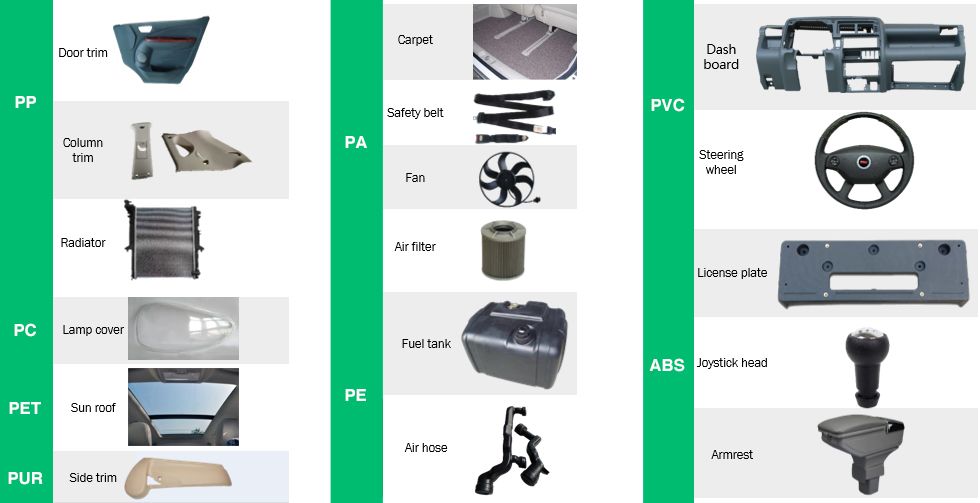 Wide application in industries of automobile internal/external finish, daily plastics and home appliance plastics.
World leading core components like Luxinar laser, Fanuc robot and Raytools cutting head.
6 Axis robot cutting with easy access to complicated 3D non-metal parts.
Flexible options of laser power from 125W to 250W.
Articulated laser arm to deliver the laser beam.
Offline robot CAM software optional to simplify application to various 3D workpieces.