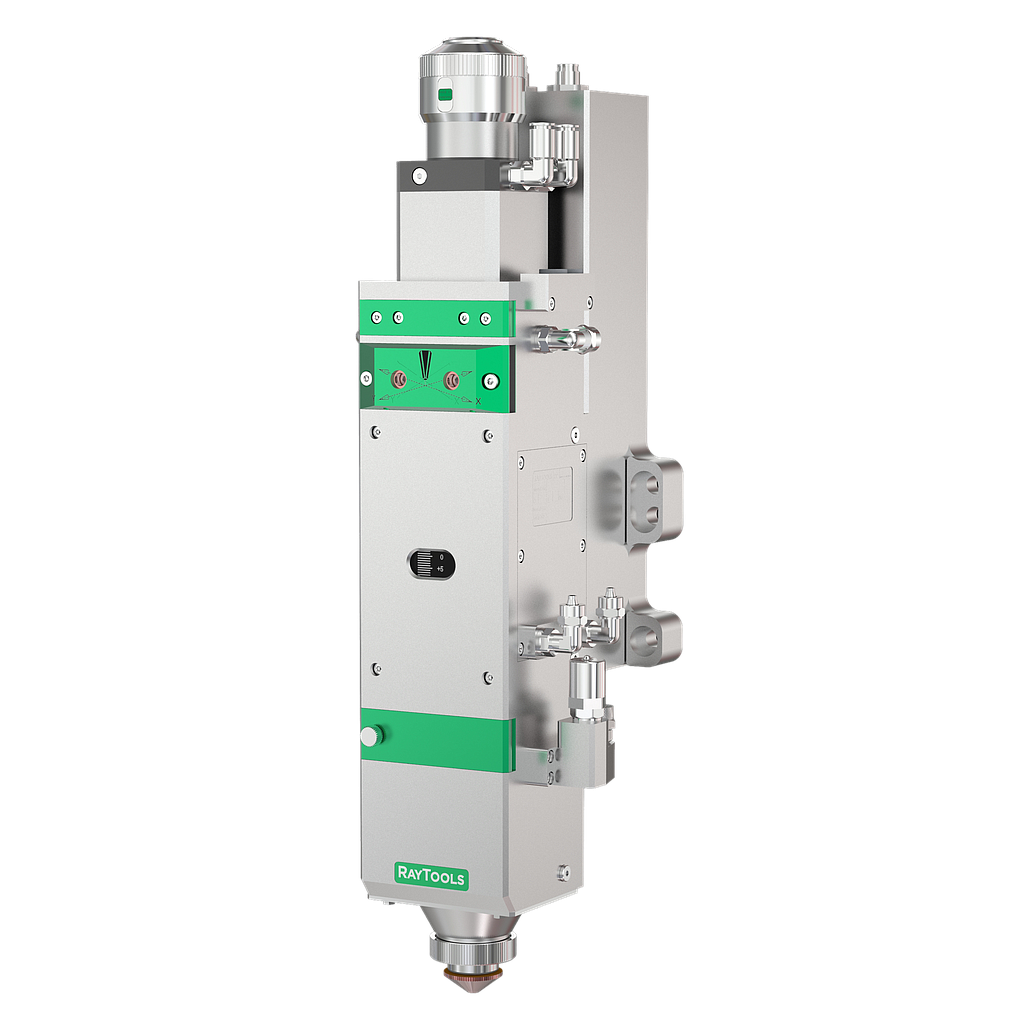 BM114 Auto Focus Laser Cutting Head (out of production)
Power rating 6KW; Standard auto focus laser cutting.
Updated version from BM114S with improved design of optics systems and gas circuit.
Rated to 6kW @ 1um, with D37 lens combo for thick plate cutting.  
Collimation and focusing lenses are both water cooled.  
Compact design to reduce the payload of Z axis.  

Air cooling to nozzle which effectively protects the nozzle & ceramic part and extends the lifespan. 

35mm Clear aperture which effectively reduces stray beam interference and guarantee cutting quality and lifespan.  
Auto focus to reduce human intervention.