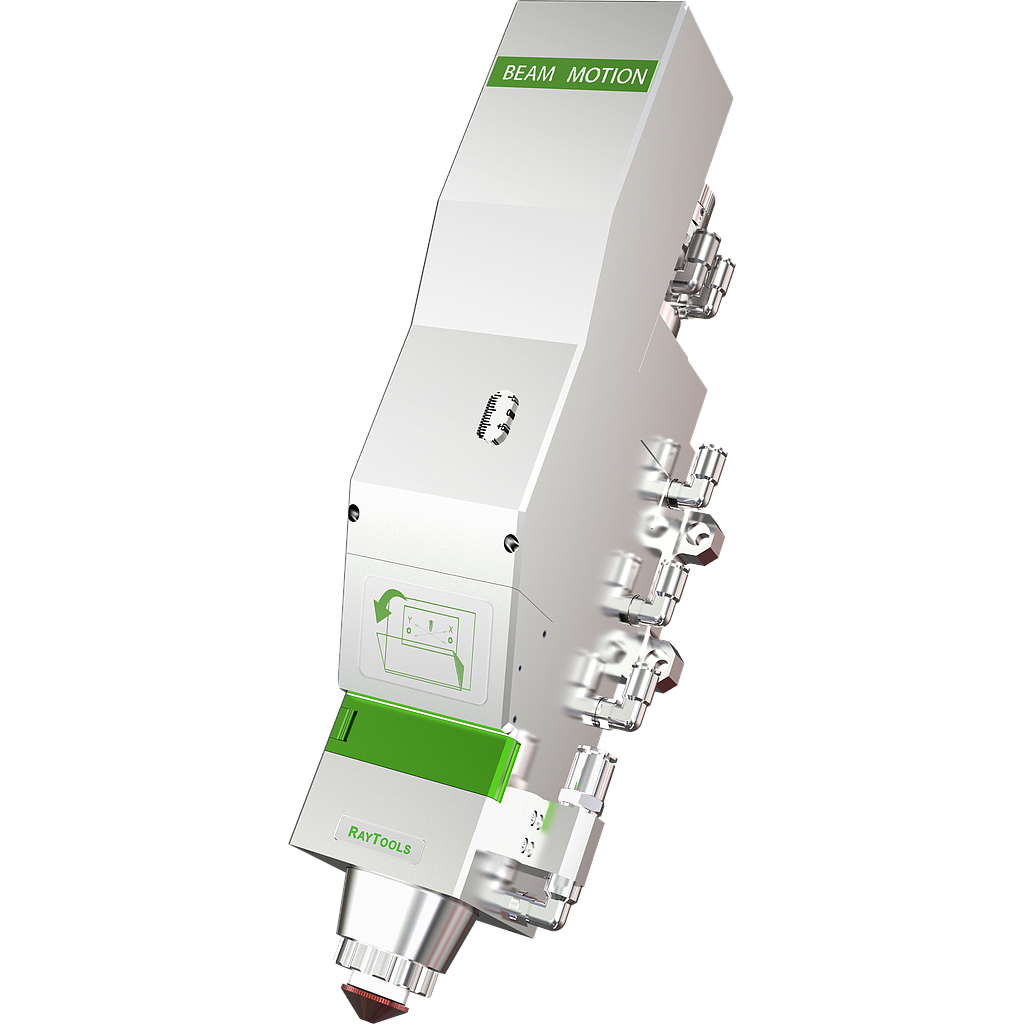 BM115 2.0 Auto Focus Laser Cutting Head (Out of Production)
Power rating 6KW/8KW/12KW; Standard auto focus laser cutting.
Integrated design to ensure sealing.

Both collimation and focus lens are water cooled.

Air cooling to nozzle which effectively protecs the nozzle & ceramic part and extend the lifespan.

Compact structure to reduce the payload of Z axis.

35mm clear aperture to effectively reduce stray beam interference and guarantee cutting quality and lifespan.

Auto focus to reduce human intervention.
Fiber Interface

QBH, QD, Q+

Collimation Length

100mm

Clear Aperture

35mm (6kw/8kw); 36.1mm (12kw)

Focusing Length

150mm , 200mm

Auto Focus

+10~ -10mm (scale) 

Nozzle Styles

Single , Double , Custom

- Range

+22.5 ~ -22.5mm ( FL150 )

Diameter of Nozzle Tip

 

+40 ~ -40mm ( FL200 )

 

Single 

1.5/2.0mm, 2.5/3.0mm, 3.5/4.0mm, 5.0/6.0mm, 7.0/7.5mm, 8.0/8.5mm, 9.5/10.0mm

- Acceleration

≤10m/s²

Double

1.0/1.2mm, 1.4/1.5mm, 1.6/1.8mm, 2.0/2.5mm, 3.0/3.5mm, 4.0/4.5mm, 5.0/6.0mm

- Velocity

≤15m/min

Assist Gas Pressure

≤ 30 bar

- Accuracy

≤ 50μm

Weight

~ 7 kg

Cover Glasses

 

- Collimation Side (Top)

Φ38.1*1.6mm

 

- Focusing Side (Bottom)

Φ37*7mm