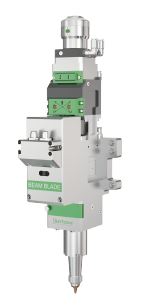 BD04K Auto Focus Tube Cutting Head
Power rating 4KW; Standard auto focus tube cutting.
Lightweight design with fast acceleration, Optimized optical configuration and efficient air flow design significantly to improve cutting quality and efficiency.

With QBH, G5 and other types of optical fiber interfaces, it is applicable to various fiber lasers.

Good sealing to keep beam path clean.

Automatically change the focus position.