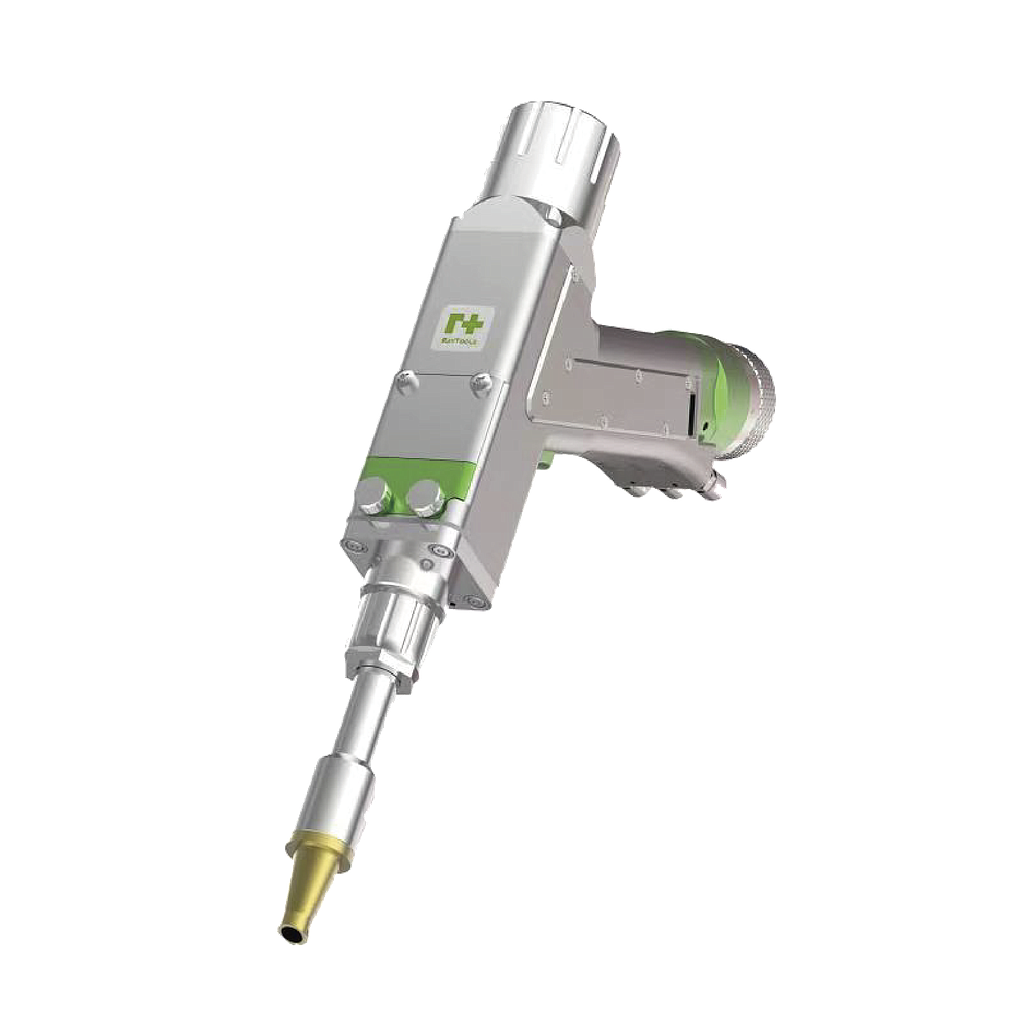 BW101-GS 4-in-One Handheld Laser Processing Head
4-in-One Handheld Laser Processing Head, power rating 2kw, welding/cutting/weld seam cleaning/remote cleaning
4-in-One Handheld Laser Processing Head-Cut/Weld/Weldeam Clean/Remote Clean

4-in-one laser control system (Cut/Weld/WeldSeam Clean/Remote Clean) and HMI panel are included.

Single axis wobble with adjustable line spot 0-5mm.

Multiple safety protection with auto beam off function once the nozzle goes away from workpiece.

Various tip assemblies in standard kit to fulfill cutting, welding and weldseam cleaning. Assembly of remote cleaning is optional.

Wide welding seam, low porosity and excellent melting pool protection.

Wire feeder as optional to expand application range.