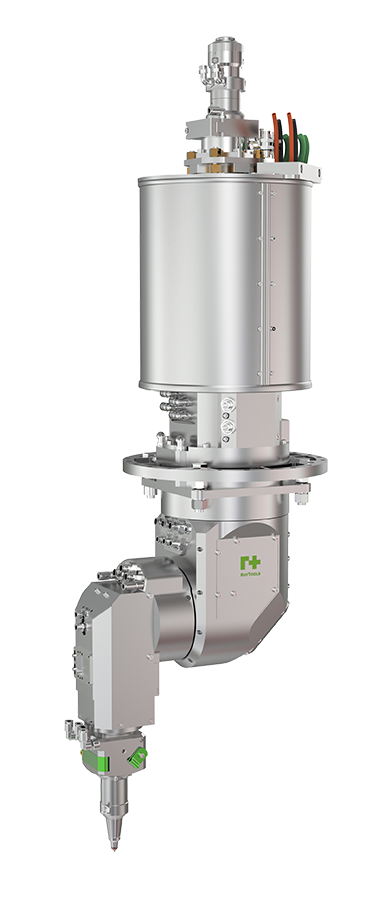 GF501 5-Axis 3D Laser Cutting Head
Power rating 4KW. 5-axis 3D laser cutting with fully built-in optics system.
Fully built-in optics system to secure more stable cutting comparing to external optics system.

Mechanical body machined by aviation aluminium.

Auto focus by moving of collimation lens to achieve bigger auto focus range with high precision.

Built-in H (height follow) axis to facilitate side cutting of square tube and H profile.

Brake function of A (bevel) axis to prevent from crash caused by power failure.

High rigidity to secure the stability of optics system.