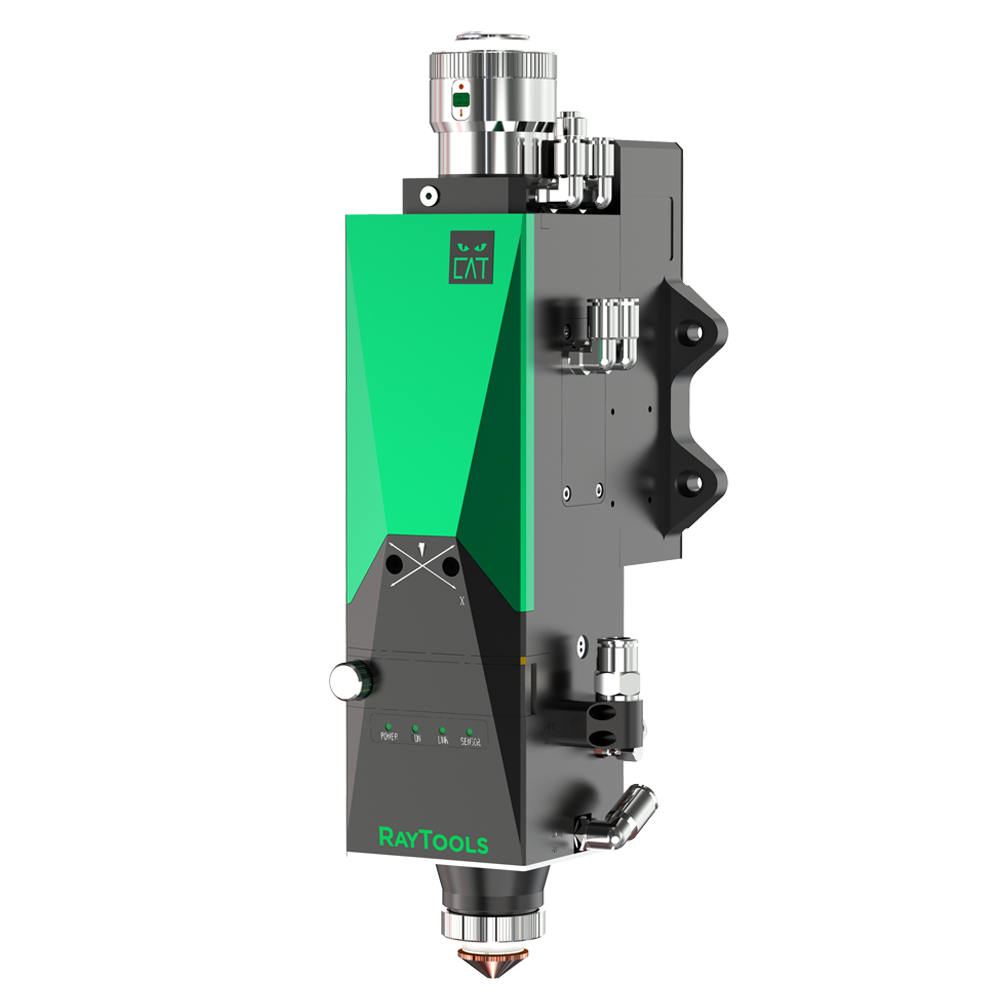 BS04K All-In-One Smart Laser Cutting Head (International Model)
Power rating 4KW; Fully smart sensor technology with real-time status monitoring by APP or CNC. Auto focus by 0-10V or EtherCAT.
Auto focus control via 0-10V or EtherCAT.

4-Color LED lamps to monitor interior status.

Optimized optical configuration and smooth gas circuit.

Optimized X/Y alignment knob to facilitate beam alignment.

Real-time status of cutting head could be accessed at mobile APP or CNC controller.

Real-time monitoring to focus position and ready status of bottom cover glass.

Real-time monitoring to temperature of top/bottom cover glass, focus lens and cavity.

Real-time monitoring to cutting gas pressure and cavity pressure.

Standard QBH/QD (LLK-D)/G5 interfaces to work with different fiber lasers.