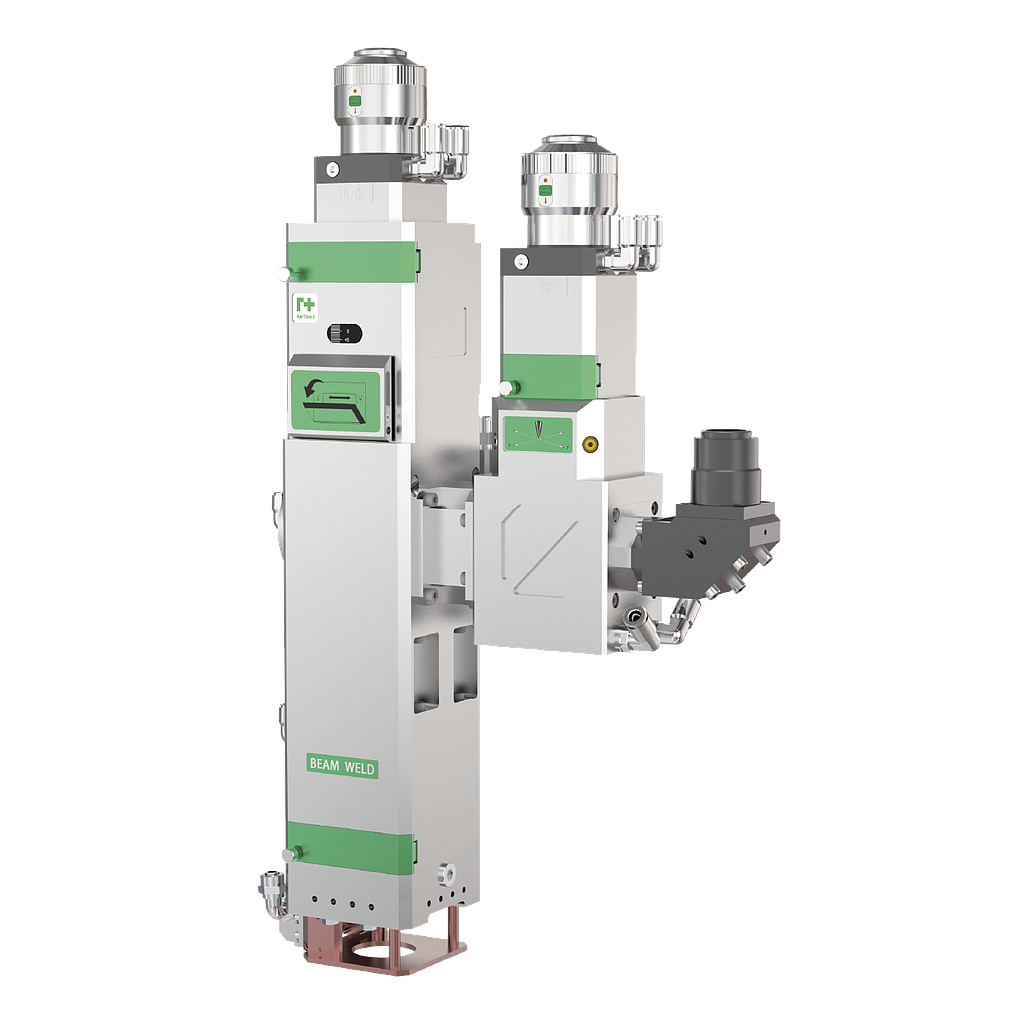 BW290-6D Laser Welding Head
Power rating 6KW; High power laser welding. Hybrid version of fixed spot welding by fiber laser and diode laser.
Hybrid version of fiber laser and diode laser used for welding of high-reflection materials to secure the quality and conformity of welding seam.

Dual-wavelength (fiber laser 4KW + diode laser 2KW) optics system.

3 Cover glasses to provide adequate protection to collimation/focus lens.

Both collimation lens and focus lens are water cooled.

Optimized optical design to achieve high speed, high quality and high power laser welding.

CCD or laser vision seam tracking interface is optional for expanding of function.

Smooth and efficient fluid structure design to obtain the best protection to melting pool.