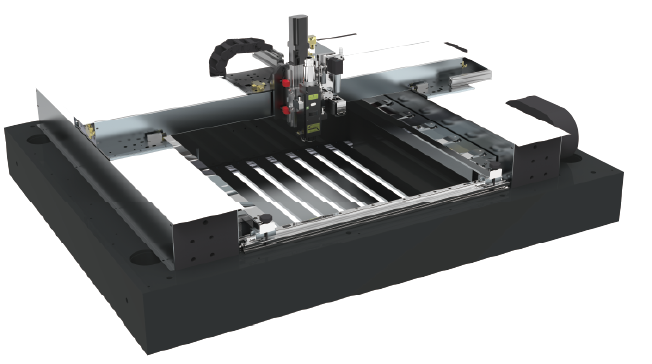 EMP9000 Linear Motor Laser Cutting Module
Single-Drive Gantry 500x400mm; Double-Drive Gantry 600x600mm; Double-Drive Gantry 800x800mm.
The frame uses marble structure with excellent rigidity and strength; The beam structure gets light-duty design with excellent acceleration performance to achieve the precise motion after CNC milling.

Fixed with THK (Japan) precise linear guide with high positioning accuracy and less wearing to get stable precision and easy maintenance in a long term.

AheadTechs CNC system based on EtherCAT to boost the flexibility and expanding, which makes smart factory and machine interconnection possible.

 Supports multiple modes of axis pitch compensation to ensure the machining accuracy of the machine tool.

 Support parts processing statistics and production quantity management.