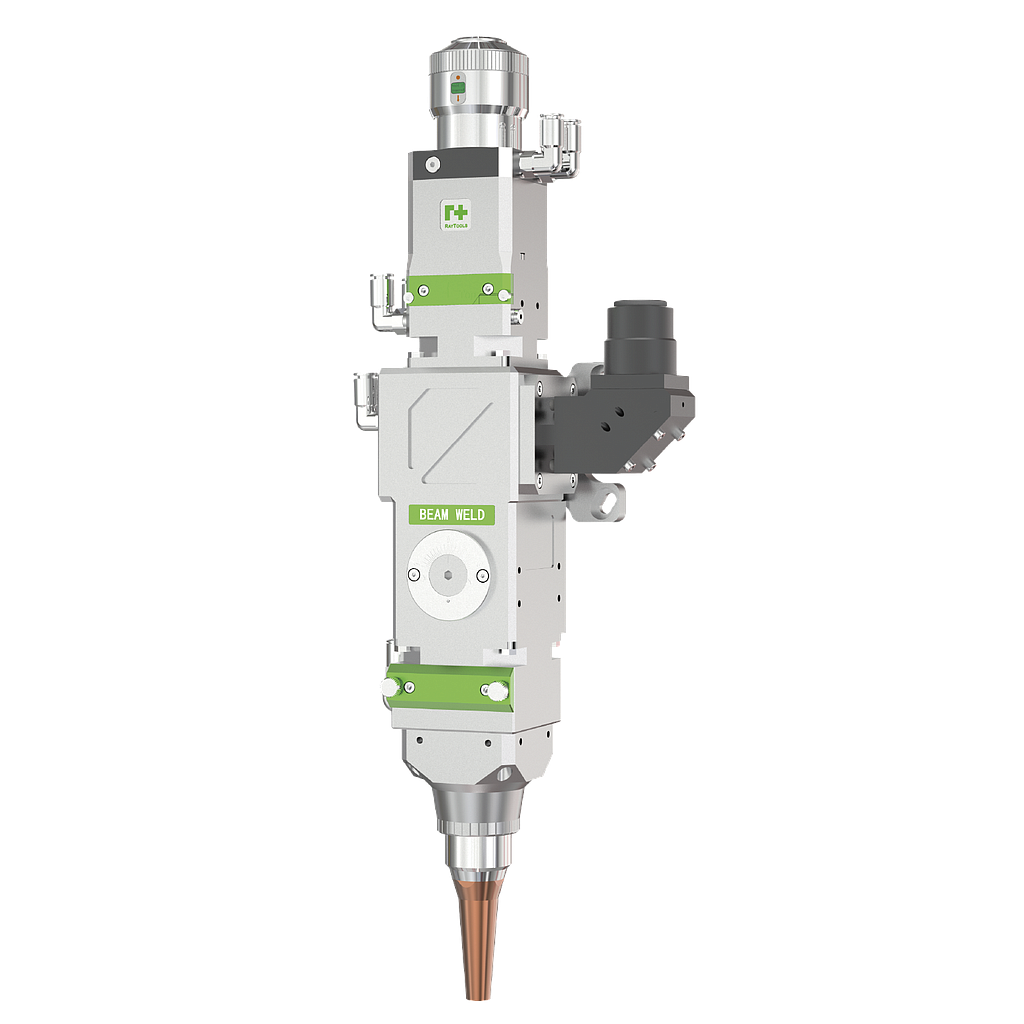 BW240 Laser Welding Head
Power rating 4KW; Medium power laser welding;
Compatible to the wavelength range of mainstream fiber lasers in market.

Both collimation lens and focus lens are water cooled.

Optimzed optical design to realize deep penetration welding.

Large depth-to-width ration which is favorable to welding of medium/thick plate.

3 cover glasses to provide adequate protection to collimation and focus lens.

CCD or laser vision seam tracking interface is optional for expanding of function.

Coaxial nozzle or air knife+ side blow nozzle is optional.