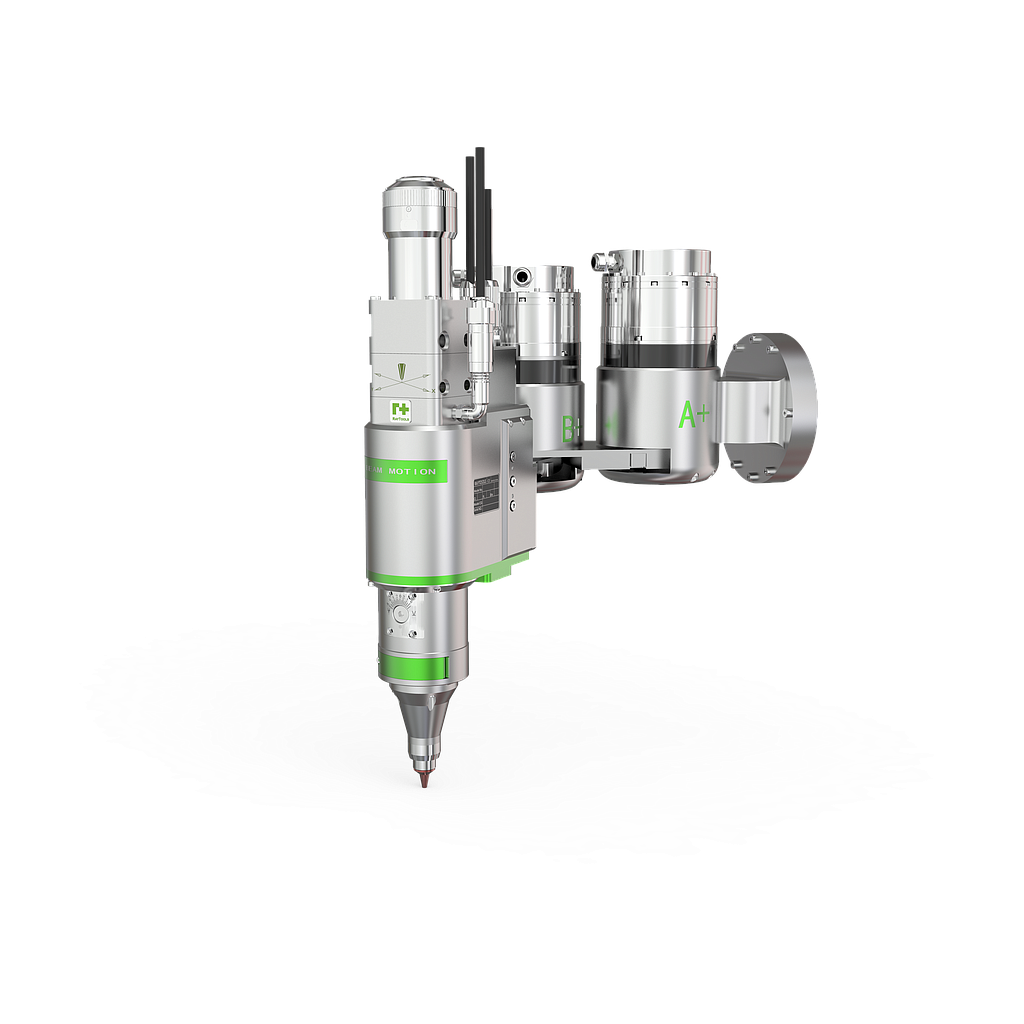 GF101+GF102 Robotic Laser Cutting Head with Built-in Z Axis and A/B Axis
Power rating 4KW; Robot cutting system with capacity to cut small contours.
Compact design with light-duty to decrease the payload of robot or machine tool.
Excellent dynamic characteristics and high precision.
Programmable A/B axis which is capable of cutting to small contours.
Independent application or along with robot arm.
Built-in Z axis design to narrow down operation space and decrease interference.
Drawer type cover glass holder to facilitate replacement.
Standard QBH/QD (LLK-D) interfaces to work with different fiber lasers.