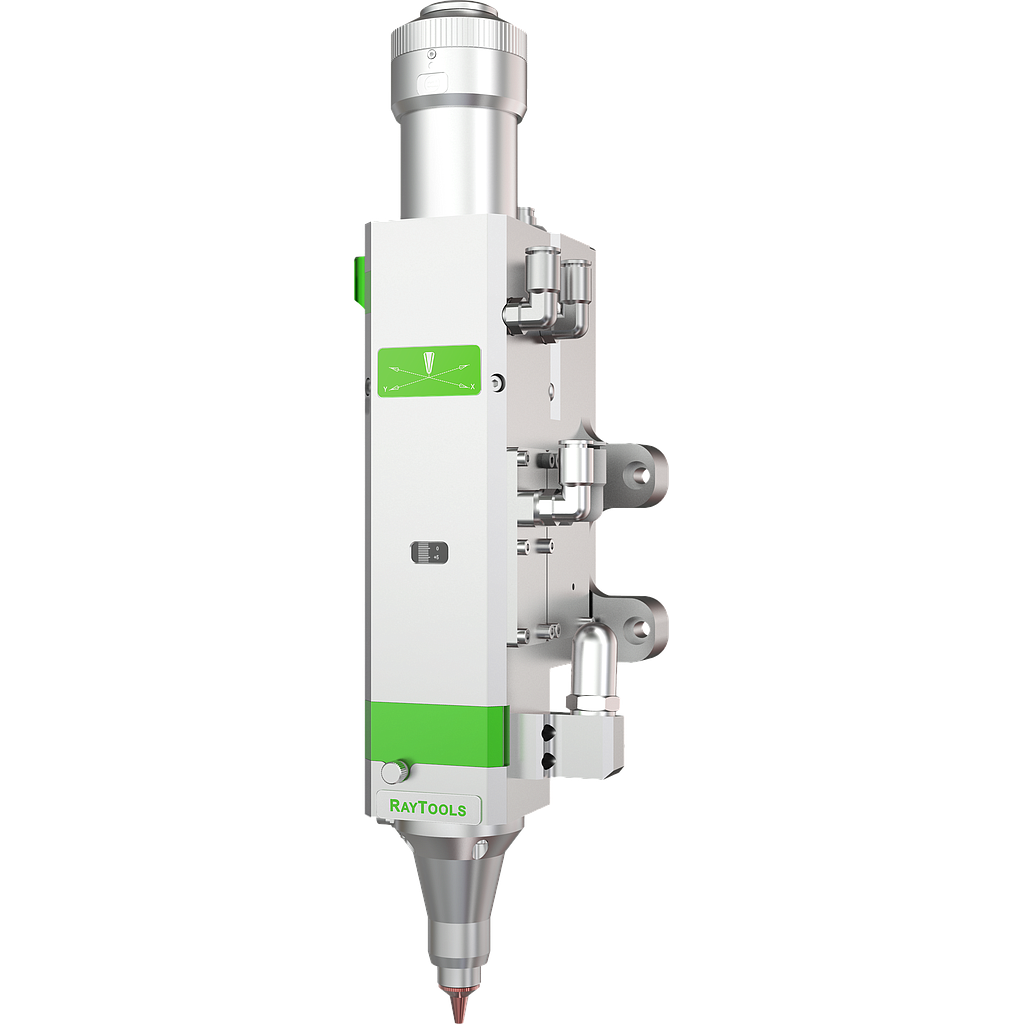 BM109TC Auto Focus Tube Cutting Head (Out of Production)
Power rating 1.5KW; Standard auto focus tube cutting.
Modular design with easy maintenance.

Dual water cooling circuits.

Auto focus to reduce human intervention and improve piercing and cutting efficiency.

3 Cover glasses (top, middle and bottom) to protect collimation & focus lens.

IP65 class dustproof, patented cover glass cover plate. All-around dust prevention.

Skinny nozzle structure to decrease interference.
Fiber Interface

QBH

Collimation Length

100mm

Clear Aperture

25mm

Focus Length

150mm

Auto Focus

 

Nozzle Styles

Single , Double , Custom

- Range

+8 ~ -9mm

Diameter of Nozzle Tip

1.2mm, 1.5mm, 2.0mm, 2.5mm, 3.0mm, 3.5mm, 4.0mm

- Acceleration

≤ 10m/s²

Assist Gas Pressure

≤ 25 bar

- Velocity

≤ 6m/min

Weight

~ 3 kg

- Accuracy

≤ 50μm

 

Cover Glasses

 

 

- Collimation Side (Top)

Φ24.9*1.5mm

 

- Focusing Side (Bottom/Middle)

Φ27.9*4.1mm