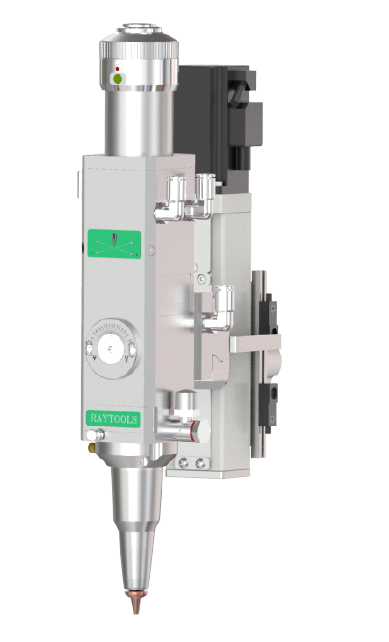 BT220RC+Motorized Slide Robotic Laser Cutting Head with External Z Axis
Power rating 1.5KW; Light-duty robot cutting along with external motorized slide and BMQ control cabinet.
Light-duty and compact design to decline payload of robot and improve cutting speed & quality.

Optimized optical configuration and smooth air flow design to improve cutting quality and efficiency.

Skinny nozzle structure to reduce interference to workpiece.

Various fiber interfaces like QBH, QCS to match different lasers.